All you need to know about Dr Shawna Pandya, the third woman astronaut of Indian-origin
Express News Global
As a child, she wanted to be a superhero, until she realized that it was not an actual profession. Still, her resume reads like she has been inching closer in real life to being one.
Written by Nandini Rathi | New Delhi | Updated: February 9, 2017 5:38 pm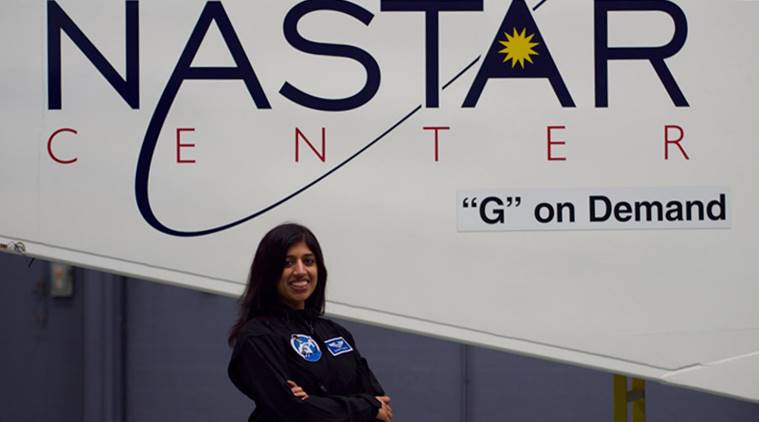 Dr. Shawna Pandya. (Source: Facebook)Born in Canada with roots in Mumbai, Dr Shawna Pandya will become the third woman of Indian origin to go into the space after Kalpana Chawla and Sunita Williams. The 32-year old general physician is one of two candidates shortlisted from 3,200 people enrolled in the Citizen Science Astronaut (CSA) program. She will fly with eight other astronauts in space missions slated to take off by 2018.
Her behemoth trajectory of achievements testifies that there is no limit to accomplishing if one is driven by ambition and possesses a strong work ethic to support that motivation. Not only is she an astronaut currently preparing for two space missions, but also a neurosurgeon, who worked in Canada's Alberta University hospital in Edmonton. She is an opera singer, writer, international taekwon-do champion and has trained in Muay Thai with a Navy SEAL, as Hindustan Times reported .
She has even been a Silicon Valley entrepreneur, walked the runway as a model and given a TEDx talk about resilience.
A bio of Shawna Pandya states that for her, life has been one adventure after the other. Truly, what are astronauts if not modern day explorers. She has loved medicine, and she has loved the space – finding both exciting and immensely fascinating. "Since I was a kid, I loved space, I loved the stars. So this kind of is a realisation of a life-long dream," Dr. Pandya told Edmonton Sun.
She did her B.Sc in neuroscience at University of Alberta, followed by M.Sc. in space sciences at International Space University. Thereafter, she got her MD in Medicine from University of Alberta. Indeed she applied for medical school and the space program at the same time, with the latter being her backup plan for something she considered as exciting as medicine.
Dr. Pandya, who is trained in multiple languages including French, Spanish and Russian, also wields a black belt in Taekwon-do which she frequently tests in various championships. She recently demonstrated plentifully with her own work, how one should #dresslikeawoman:
Her dual passion has led her to hold research positions at NASA's Johnson Space Center in Houston and at the European Astronaut Centre near Köln, Germany.
She shared with Global News that as a child, she wanted to be a superhero, until she realized that it was not an actual profession. Still, her polymath-esque resume reads like she has been inching closer in real life to being one.
CBC news reported that her decision to study neuroscience happened because Roberta Bondar, the first Canadian woman in space, was a neuro-opthalmologist. Since then she has moved to general medicine. It is extreme medicine and space medicine that she ultimately wants to practice, which is about trying to understand how human physiology functions in remote, challenging and resource limiting environments. Her mission in space, accordingly, is to perform bio-medical experiments.
"If you prioritise your passions and commitments, it's wonderful how much you can achieve," she told HT. Clearly Dr. Pandya has assiduously lived up to these words by working to excel in a variety of distinct fields. Checklists have been running her life, she admitted to Avenue Edmonton. Yet she feels like she has just begun to learn and that there is so much more ahead to accomplish.
Recently, she has been visiting family in Mumbai and addressing students in schools and educational institutes about citizen-science, technology, leadership and innovation.
Adventure seeking Dr. Pandya has been reaching for stars figuratively as well as literally. With insatiable ambitions and extreme hard work like hers, there could be no stopping in sight.