Magnitude 8.0 earthquake hits east of Papua New Guinea, Tsunami alert issued
The Pacific Tsunami Warning Center said there was a threat of a tsunami in Papua New Guinea and nearby areas.
Express News Global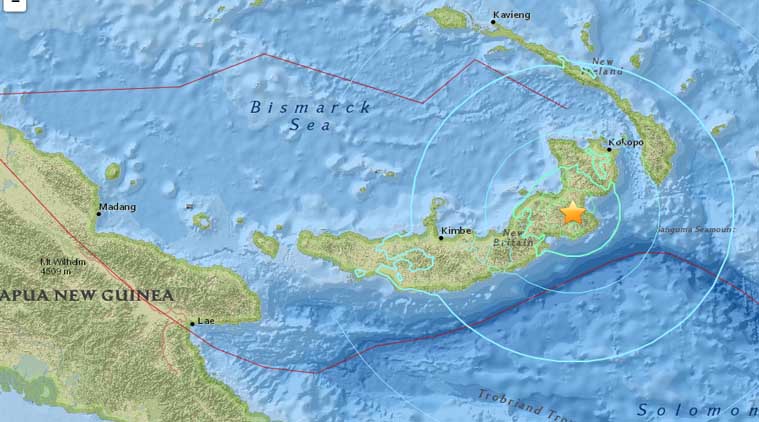 Papua New Guinea sits on the Ring of Fire, the arc of seismic faults around the Pacific Ocean where earthquakes are common. (Image source: USGS)A magnitude 8.0 earthquake struck 157 km (98 miles) east of Rabaul, Papua New Guinea on Saturday, the U.S. Geological Survey reported, prompting a warning about tsunami waves in the region. "Widespread hazardous tsunami waves are possible," the Pacific Tsunami Warning Center (PTWC) said in a message following the quake, which struck the New Ireland region of Papua New Guinea at a depth of 73 km.
The PTWC said tsunami waves were possible in the next three hours along some coasts of not only Papua New Guinea but also Indonesia, the Solomon Islands, Pohnpei, Chuuk, Nauru, Kosrae and Vanuatu.